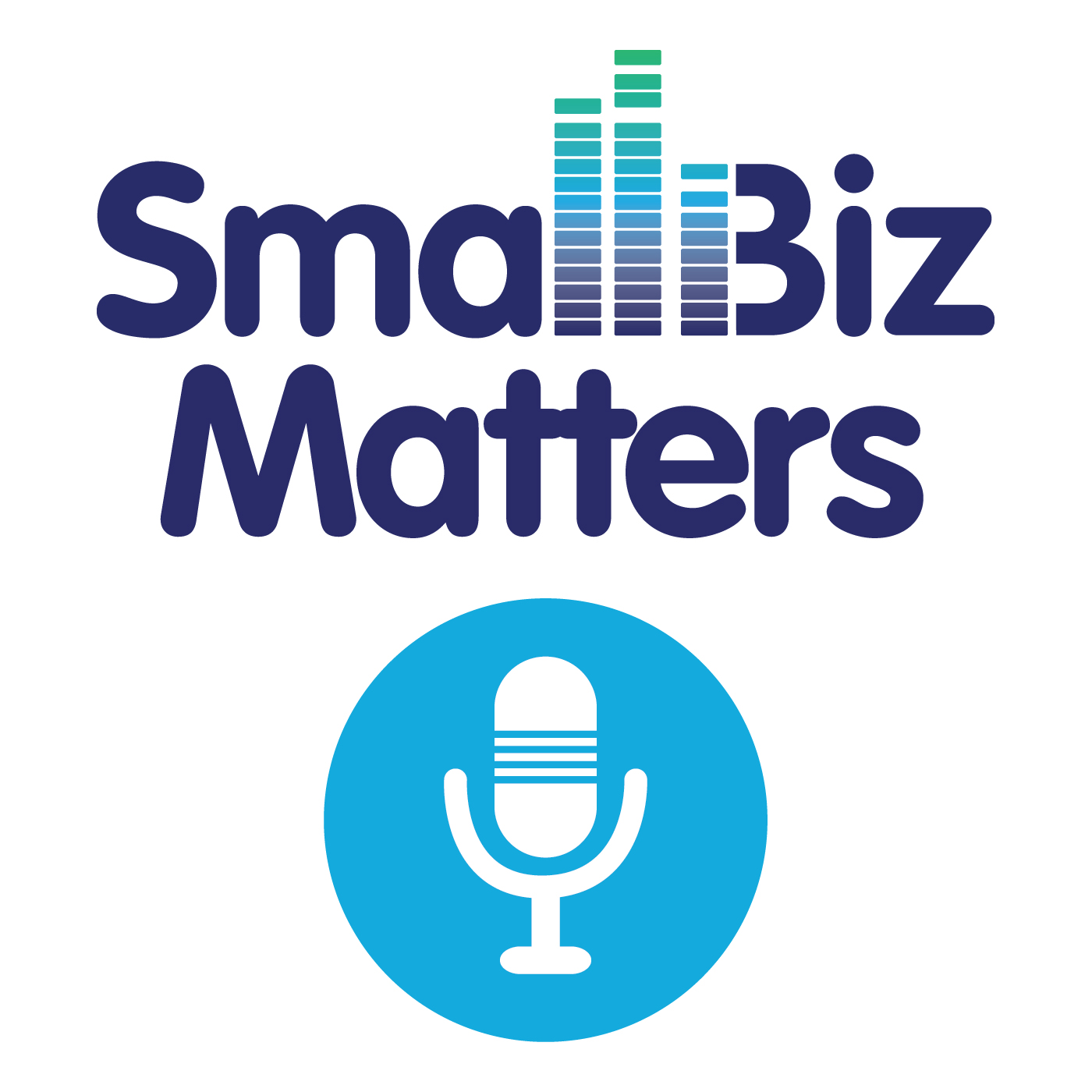 Small Biz Matters – #208 Providing the small business community with educational content and advocacy since 2014
with Alexi Boyd, broadcaster, advocate and small business owner.
Date: 18 May 2021
We all live, work and spend money in a global economy. E-commerce, virtual assistants, zoom calls & remote working are not new concepts. So what's stopping you from operating your business globally?
As a small business we can struggle to see the bigger picture - scaling, growing internationally, a true global business - concepts which can seem out of reach for most of us. But what if this was a real possibility? What if there were government supports in place to help you? You just need the right advice and then you're ready for global growth.
Trena Blair from FD Global Connections, is an expert in transitioning businesses of all sizes into having a global presence. She's going to explain the logistics, the pitfalls involved with setting up globally and some strategies to ensure that you're prepared and NOT attempting this monumental change to your business all by yourself.
Welcome to the show Trena.
Topics we'll be covering:
Under what typical circumstances would you consider setting up an office overseas?

Examples of small businesses who have done just that?
Expanding on opportunities you may not have here in Australia
Is there a particular type of small business or sector of the economy which do this better?

What's involved in setting up and launching a business in US in particular

Visas
Office space
Restrictions about being an overseas based business?
Cultural differences?
Are there restrictions from the Australian side? ATO?

What about a non-physical presence? Who can you utilise to help you?

Interim sales professionals and tapping into that process?
How are they paid - Retainer

What are some of the pitfalls to setting up a presence overseas?

Growing too fast
Typical mistakes you see
Growing a network
Webinar - scaling during turbulent times

Which industries at the moment are seeing growth in global market
To find out more go to their website: https://www.fdglobal.com.au
Forbes 2018: "Trena Blair is an expert in expanding businesses from Australia into the U.S., with New York as the entry point."
Trena is a global citizen, having lived and worked in Australia and the United States of America (New York) during the course of her 20+ year international executive career. During her career, she managed global regions including Asia Pacific and the America's.
Trena has extensive expertise in working with organisations in establishing holistic sustainable business models and served for 7 years as a Business Excellence Evaluator for Business Excellence Australia. This led to her passion of working with Australian companies to prepare them for, and launch, in the USA, specialising in New York.
In addition to her executive responsibilities which included working at a Telco startup, Trena has founded 2 startup's, including an Italian luxury import/wholesale business. In 2014, Trena founded and is CEO of FD Global Connections which works with Australian companies to prepare for and launch their business in the USA, and also USA companies launching in Australia.